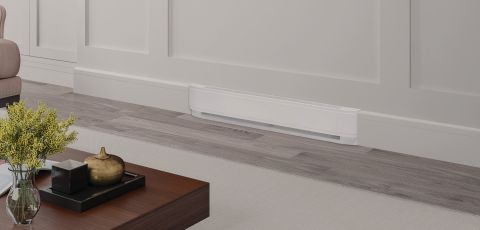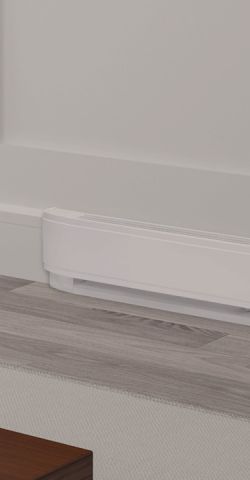 Electric Baseboard Heaters
Baseboard heaters have been around for decades, and the ever-efficient heating solution is here to stay with a multitude of varieties from which to choose. Replace existing baseboard heaters with improved technology that you can rely on.

Visit our blog to learn about baseboard heating.

Modern, Quiet & Safe
Baseboard heaters have evolved over the years. They consume less energy, are whisper quiet, and safe for families. Our baseboard heaters are also designed to look great, will seamlessly fit in the design of your space, and are easily controlled with your thermostat.