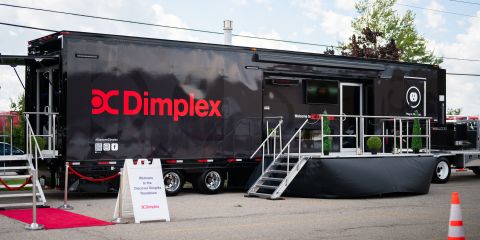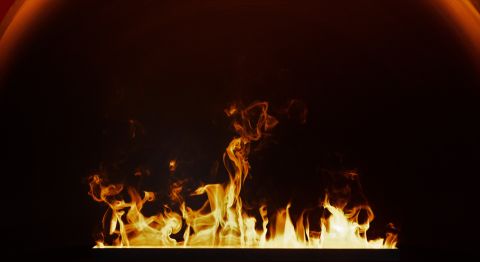 Leaders in the Transition to a Sustainable World
Discover Dimplex though the one-of-a-kind Mobile Showroom!
Over the next 10 months, the #DiscoverDimplex tour will be rolling through 32 States hosting over 200 events. The state-of-the-art showroom on wheels is a converted 43-foot trailer which boasts over 500 square feet of multi-functional space. Serving as a luxurious mobile showroom, the space can also be transformed into a meeting place providing the perfect location to meet with business partners and customers. As we embark on this inaugural journey across the U.S., we are excited to meet with thousands of people in hundreds of cities. From electric fireplaces to electric heating to suit any space, we have you covered!
#DiscoverDimplex
As the innovators in electric fireplaces, the tour showcases a wide range of range of Dimplex and Faber fireplaces and outdoor heaters. Showcasing the most current designs and some never before seen products, which include: IgniteXL BOLD, Multi-Fire Slim Linear, and the Opti-myst Linear Fireplace. The custom, mobile showroom is an example of our philosophy and commitment to continue to add value with our partners. The "#DiscoverDimplex" Tour embraces our products and our mission to share the beauty and advantages of electric fireplaces with the world.
Over the next 10 months, we will be visiting 32 states with over 200 events. Zoom in to find a location near you.
Follow #DiscoverDimplex on Instagram, Facebook, or LinkedIn for the most current updates.
Interested in learning more?
For more information on #DiscoverDimplex mobile experience, the stops on the road tour, or hosting an event with the Mobile Showroom please email socialmedia@glendimplexamericas.com.