How to Prepare Your Fireplace for the Cold Months
3 min read
Having an electric fireplace has many benefits - not only does it add an extra ambiance and elegance to your living space, but it helps to heat your home during the cold winter months. As with every appliance or piece of furniture, a little bit of maintenance is required to keep it beautiful for year to come. Here are a few easy tips that will help you get the most out of your fireplace and keep it running well.
Tip 1: Check the Power
Make sure your plug is in good condition with no tears or open wires. The outlet needs to be able to handle the proper load required by the fireplace, it's best to have a dedicate line and avoid plugging any other appliance into that outlet. If you see any dysfunctional sockets, be sure to replace them to avoid electrical shorts and damaging your fireplace (or risk to your house).
Tip 2: Remove Dust
It's common practice to clean up the dust around your home, so make sure to dust off your mantel as well and any dust that has accumulated inside the unit (on the logs, base or fan). Cleaning your mantel is easy, we recommend a soft cloth and water only, furniture polish is not recommended. For the glass surface, a mild glass cleaner will do the trick. For a more in-depth list of tips to ensure you are cleaning your electric fireplace and mantel properly, check out our post on 13 Spring Cleaning Tips for Baseboard Heaters, Fireplaces and Stoves.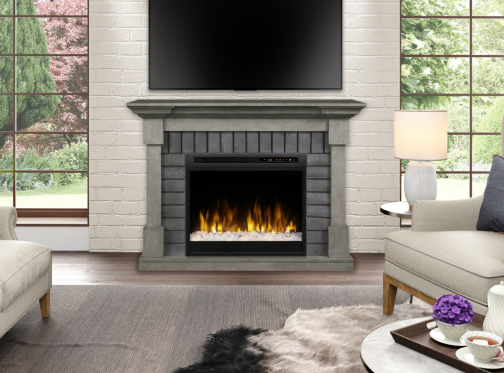 Tip 3: Replace the Lights
Light bulbs won't affect the functionality, however it will affect the aesthetic, so it's good to replace them when they go out. You will find that if a light bulb goes out the flame inside the fireplace will look uneven. So as you can imagine, it's essential to replace any burnt-out light bulbs to enjoy the best experience possible.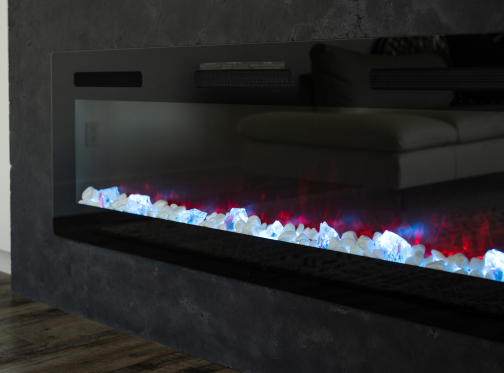 Tip 4: Keep It Safe
Just like any other appliance that gives off heat, you should always keep flammable objects away from the fireplace, whether it is gas, wood or electric. Always keep an eye on objects near the fireplace to reduce the chance of damage.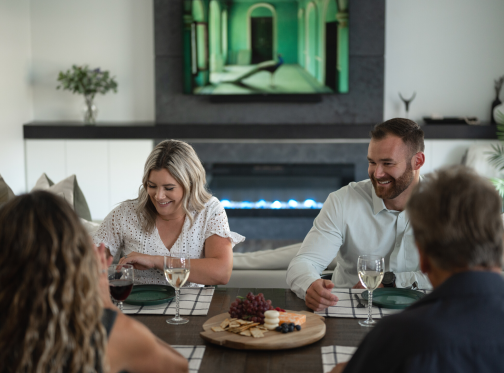 If your fireplace is outdated, why not consider replacing it with a newer model? There are several benefits to upgrading: Energy saving consumption resulting in a lower electricity bill each month, and modernize any room are just a few. Don't take our word for it, see Three Reasons Why People Are Investing in Electric Fireplaces and how you can save money this winter.