Make the Safer Choice - Go Electric
3 min read
Are gas fireplaces worth the risk? According to the American Academy of Pediatrics, glass-fronted gas fireplace burns lead to about 17,000 pediatric medical visits and 360 emergency room visits, each year.
This has led to awareness and news programs warning consumers about the danger, and there has been a petition by consumer groups and worried parents to the Consumer Product Safety Commission urging them to develop a mandatory standard for gas fireplace safety. Their goal is to require a protective barrier or guard for any accessible surface, that if contacted, is hot enough to cause severe burns.
Dimplex electric fireplaces have been designed to help consumers avoid this concern and continue to be an incredibly safe option for families, among other benefits. We are now going to explore why you should make the switch to electric heating.
Why Electric Fireplaces Are the Safest Option
Making the switch from other heating options on the market to electric heat means avoiding several potential safety hazards, for children and pets.
Avoid Dangerously Hot Temperatures
Did you know that industry standards for gas fireplaces allow the temperature of ceramic glass to reach as high as 1,328°F and tempered or annealed glass can reach over 446°F? 
Electric fireplaces are a much safer alternative to unsafe glass temperatures on gas and wood fireplaces as the glass stays cool to the touch while heating a space of up to 400 square feet.
Choosing an electric fireplace over other alternatives provides a sense of safety and ease when it comes to toddlers - who tend to touch and investigate everything - as they won't burn their hands on an electric fireplace glass.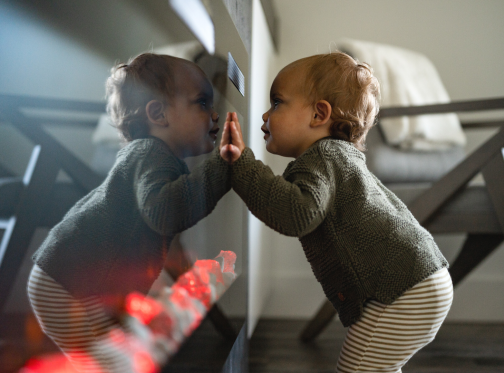 No Gas Emissions
Another perk of electric fireplaces is that they don't emit carbon monoxide into the air. Unlike gas fireplaces, there is no concern over high levels of CO causing carbon monoxide poisoning which is fatal if left undetected. In rare instances, gas fireplaces run the risk of exploding from a build-up of carbon monoxide caused by pilot light issues. 
Steer Clear of Open Flames
Lastly, while the real flames from a wood fireplace can be visually appealing, this same feature may start a house fire if it gets out of control. Flammable objects are in danger of heating up and combusting if kept too close by. Electric fireplaces provide that same cozy aesthetic without the stress or concern of this happening.
The Benefits of Electric Heating Beyond Safety
Not only are electric fireplaces safe, they provide more benefits:
They are more economical and provide energy savings

You can get better control of the fireplace's temperature

They are easy to install and are DIY-friendly

They are quieter than a gas fireplace

They don't require a gas line and help reduce your carbon footprint

There is no clean up from ash or soot of a wood-burning fireplace.
Plus, when you compare electric fireplaces versus wood fireplaces and gas fireplaces, there is a lot more to take into consideration before making a purchase.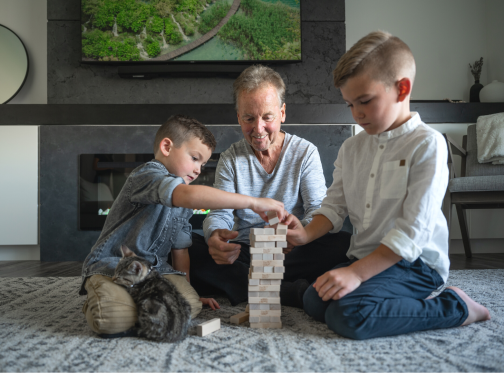 In the end, are traditional heating sources such as gas or wood fireplaces worth the potential danger? 
With so many beautiful and safer alternatives on the marketplace, we don't believe so. It's easy to make the switch with Dimplex's wide range of beautiful electric fireplaces.
Shop our collections today or find and visit a nearby dealer.