Make a Linear Electric Fireplace a Key Part of Your Basement Remodel
3 min read
Interior Designer Vanessa Francis incorporated a Dimplex linear electric fireplace when designing a basement retreat for her and her daughter.
Some of the fondest memories that I remember from my childhood were those moments where I was able to hang out with friends from the comfort of my own home. As I went about renovating my unfinished basement, I wanted to create a similar kind of space where my teenage daughter and her friends could have sleepovers, hang out and gather indoors. The space had to also be multifunctional and act as a small gym/yoga studio for the both of us to use.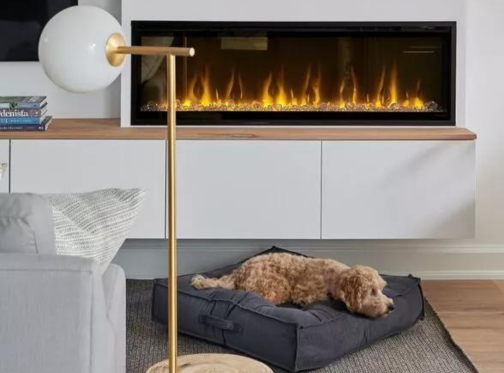 Inspired by a friend's linear fireplace, designer Vanessa Francis incorporated a Dimplex IgniteXL® built-in linear electric fireplace into her basement's design and remodel.
I was inspired by a friend of mine who had just renovated her basement and installed a beautiful, linear electric fireplace. I just loved the simple and sleek look and knew it would be perfect in my own space. I had saved many inspiration images of walls featuring linear fireplaces and TV's so I knew that I could make this work in my space and it would be as beautiful as what I envisioned.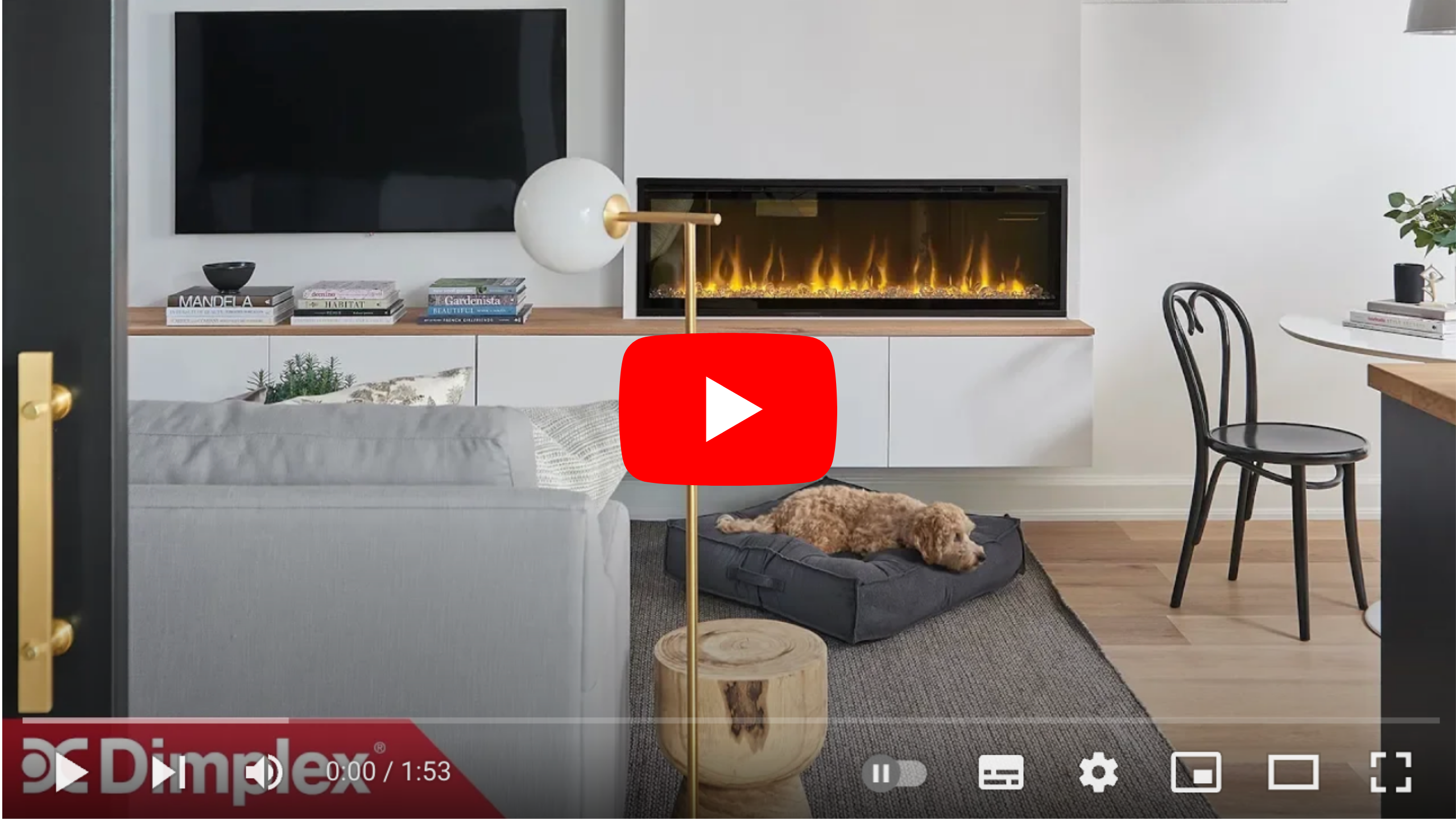 I worked with Dimplex to install their 50" IgniteXL linear electric fireplace atop a narrow, floating cabinet on the wall. With its sleek, modern design, this model was only 5 1/2" deep, which worked perfectly with my small basement. The 50" length was the perfect size for a wall that had to accommodate the depth of my sectional, a TV, and the fireplace before a window.
Since this space would primarily be used for relaxing and watching TV, I didn't want it to be cold like most basements; the ability to adjust the temperature for comfort is extremely important. This linear fireplace model from Dimplex not only looks beautiful, but it also produces enough heat to keep my basement at the perfect temperature for what I'm using it for each day. On days when I don't need the heat on the fireplace turned on and we can still enjoy the realistic (and colorful) flames.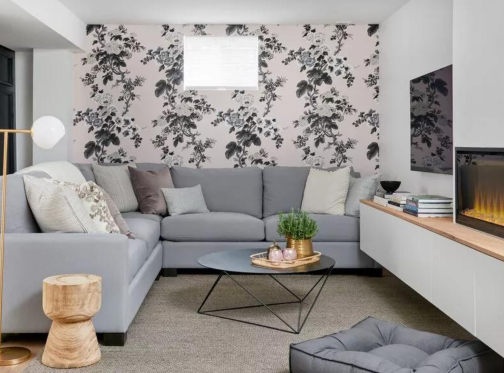 Designer Vanessa Francis blends a mix of modern and classic design to create a space for her and her daughter to enjoy.
As I admire the space I created, I cannot imagine what it would look like without the Dimplex unit. As the focal point of this warm, inviting space, the linear fireplace anchors the room, delivering a warm and welcoming place for my enjoyment, and for my daughter and her friends to spend time together. 
See Vanessa's full basement before and afters