Top Four Electric Fireplace Features
4 min read
Our Customer Experience team fields hundreds of calls a month helping customer find the optimal solution for their living space. We are going to share a few of our favorite Dimplex fireplace features to help you navigate choosing the perfect fireplace for your space.
Just as important as it is to choose the perfect mantel or TV to fit a space aesthetically, it is also important to select a fireplace that has the features necessary to create the ambiance you envision. There are many fireplace models and features to choose between:
1. Realistic Fireplace Sounds
A number of Dimplex fireplace products, including the Opti-myst 1500, offer an authentic sound experience operated by a remote control. This means you can enjoy the crackle of a wood burning fire without the mess and hassle of lugging real wood or cleaning ash.
2. Energy Efficient Heat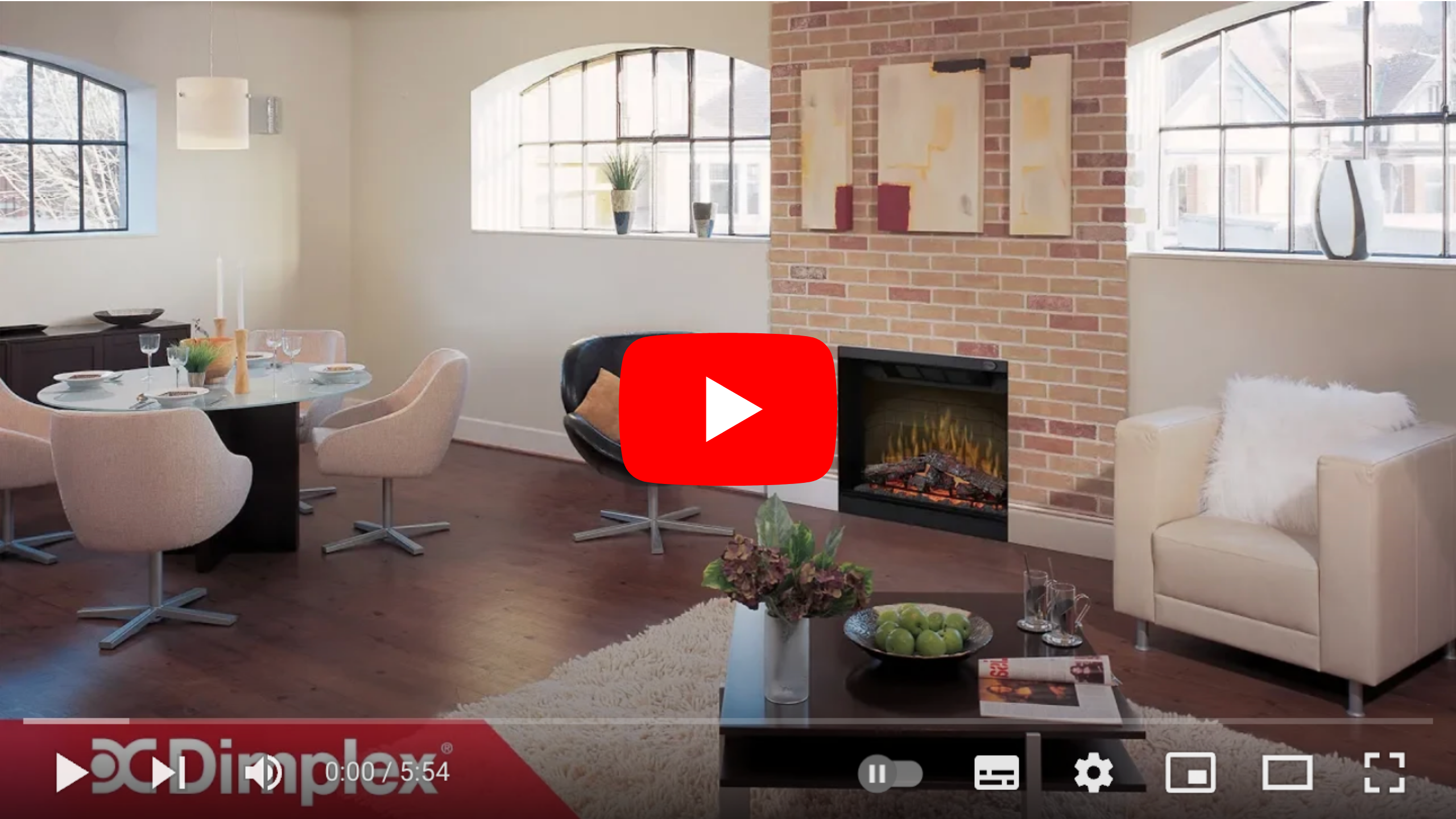 We couldn't share our favorite features without including innovative technology. The Multi-Fire XD™ Firebox, with its patented Comfort$aver ceramic heating system, uses 11% less energy than the leading quartz infrared heater by automatically adjusting fan speed and heater wattage to safely and precisely match the requirements of the room. 
We often hear the myth about expensive operating costs associated with electric fireplaces. This simply isn't true. It depends on the electricity rate in your area, but on average to operate the flame and heater of a Dimplex fireplace costs 8¢ an hour when the heater cycles at 50%. Technologies like Comfort$aver are what help keep Dimplex products as efficient as possible.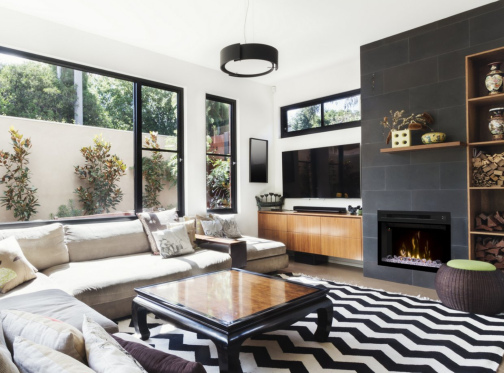 3. Fireplace Logs
Dimplex's hand-painted logs are molded from real wood logs for incredible realism and many are tiered for even greater depth. A number of our units also include patented LED inner glow logs and pulsating embers technology that glow in concert with the flames. The result is greater authenticity and charm.
Fireplace Home Design, the Possibilities are Endless! 
Time to add some flair to your living room? Design options for electric fireplaces are only limited by imagination. The freedom to place your fireplace exactly where it fits in your room design has to be one of the top electric fireplace features. Without structural requirements like vents and chimneys, the opportunities of where to install an electric fireplace are almost endless.
These are only a few of our favorite electric fireplace features.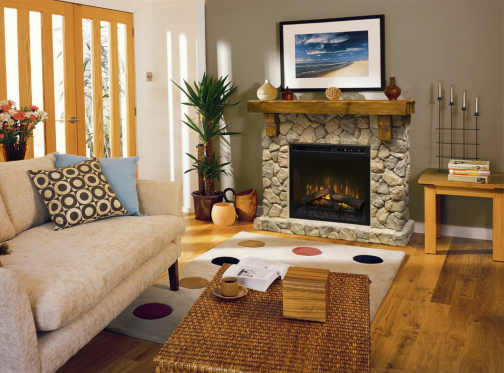 If you are looking for more information about electric fireplaces or still need a little more help finding the perfect fireplace, we'd love to hear from you! Please email or call us directly.