Convection Space Heating: Better Heat, More Energy Savings
3 min read
The seemingly timeless electric baseboard has remained more or less unchanged for decades. Given the push toward green energy solutions, the need for performance and efficiency improvements has been needed, at Dimplex sustainability is part of our core strength in bringing about a greener world.
The panel convection heaters are a great alternative to condense long baseboard heaters into a smaller space while maintaining the quiet comfort of convection heat. The result is a narrower heater that fits more easily into a room's available space; however, it puts the heater higher up the wall and can it an unwelcome part of the décor.
The solution? Innovating by combining the best of a panel convector and the baseboard heater with the Dimplex Linear Convector Baseboard Heater. See how Dimplex pushes the needle on baseboard innovation.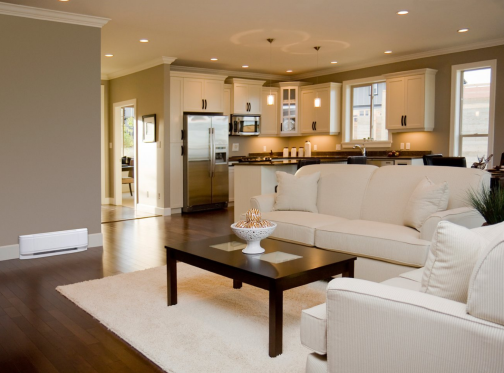 How Convection Heating Works
Convection heaters enable the baseboard to create a wide slow-moving air curtain that travels up the wall and slowly spreads out across the room. A panel convector creates a much faster airflow over a smaller area. This airflow can deliver the heat energy to the center of a heated space much faster than the slow airflow from a baseboard heater. The delivery time of the heat to the center of the room is directly responsible for the overall comfort of the occupants. This is especially true when the room undergoes a change in conditions, such as a door opening, a change to the set point of the thermostat, or even a drafty room. The faster the heater responds to these changes, the more comfortable the occupants.
Convection Heat That Offers Warmth and Energy Efficiency
Convection heating relies on the cycle of cool air being heated inside the panel, rising, and pushing cooler air down to be heated.
Dimplex has fundamentally changed the electric heating category by combining the best of the panel convector and the baseboard heater with the Linear Convector Baseboard Heater.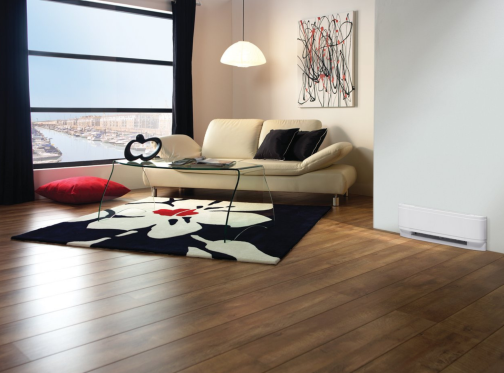 While it may look similar to a baseboard, the overall length has been reduced by as much as 40% compared to a conventional baseboard, while simultaneously increasing airflow by 40%. The Linear Convector, therefore, delivers the size reduction of a panel convector while remaining far less conspicuous in a room. Warm up quickly and quietly with an electric panel convector, as it circulates hot air throughout your space.
Plus, the end-user can expect to enjoy energy savings of up to 10% courtesy of reduced heat loss through outside walls, which is where electric baseboards were typically located.
The Future Is Green With Dimplex
With more clean and renewable energy coming online every year, the future of electric heat is bright, especially for companies who are prepared to challenge conventional wisdom.
Dimplex offers a range of heaters that can help improve airflow in your spaces and save on your energy bills. Don't settle for less.