Anti-microbial Plastic & Fireplaces: What You Need to Know
4 min read
Most of us understand that standing or stagnant water can be a breeding ground for harmful microorganisms, including bacteria and mold. Many common household appliances, like humidifiers, use water and therefore require proper use and cleaning to operate safely. 
Our unique Opti-Myst flame technology uses an innovative, antimicrobial plastic that eliminates concerns about dangerous bacteria. Keep reading to learn about our recent research that proves the effectiveness of this amazing design.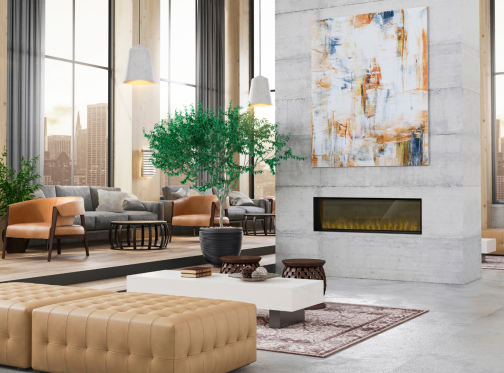 The Science Behind the Opti-Myst and Its Specialized Antimicrobial Plastic
If you've ever had the chance to see our incredible, patented (and award-winning!) Opti-Myst flame, you may wonder how we create the authentic smoke and flame effects. We use revolutionary ultrasonic technology: as mist rises up through the logs, the light reflects against the water molecules creating a convincing illusion of flames and smoke. Watch the impressive appearance of an Opti-Myst fireplace in action here.
Because Opti-Myst fireplaces require water for this technology, we've ensured that the plastic housing actively protects against harmful microorganisms. We use an internationally recognized anti-microbial additive for the plastic in our Opti-Myst fireplaces. To be precise, our polycarbonate plastic includes 2% antimicrobial protection. Our supplier pioneered the use of silver-based anti-microbial additives, although the use of silver as a natural antibacterial has been used since the time of the Pharaohs! Our anti-microbial protection has been successfully tested on more than 2,000 common organisms, including Escherichia coli (E. coli), Legionella, Listeria, and Salmonella.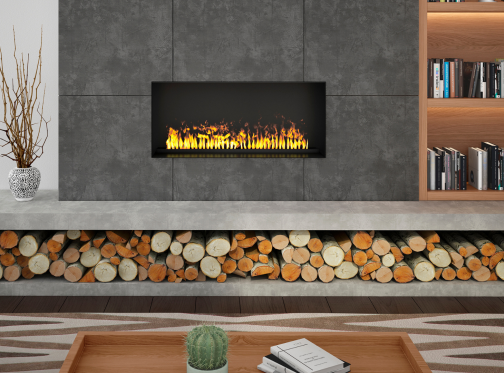 The Opti-Myst Versus Dangerous Bacteria
While the anti-microbial protection integrated with plastic is a well-established technology, it was important for us to verify the antibacterial effectiveness of our Opti-Myst plastic for the reassurance of all of our customers. 
We asked an independent test facility, Intertek France, to conduct testing on our specially treated plastic. For this test, we used two well-known and dangerous bacteria: Escherichia coli (E. coli) and Staphylococcus aureus (S. aureus, the most harmful 'staph' bacteria). This research test was carried out in accordance with the ISO 22196:2011 standard (Measurement of Antibacterial Activity on Plastics and Other Non-Porous Surfaces).
The bacteria were applied to 5 cm x 5 cm sections of our plastic (polycarbonate with 2% anti-microbial additive). The results, after a 24-hour period were as follows:
99.99% of E. coli was killed

99.99% of S. aureus was killed
It's safe to say that the plastic proves itself in the fight against bad bacteria, so you can feel comfortable putting your trust in our line of Opti-Myst fireplaces.
Enjoy the Opti-Myst With Confidence
Your safety is important to us. That's why we designed our Opti-Myst fireplace with this special and highly effective anti-microbial additive in our plastic. And, while everyone's health is top of mind this year, we've always built our Opti-Myst products with this advanced plastic for your protection. This amazing flame technology truly sets the bar high for flame and smoke realism.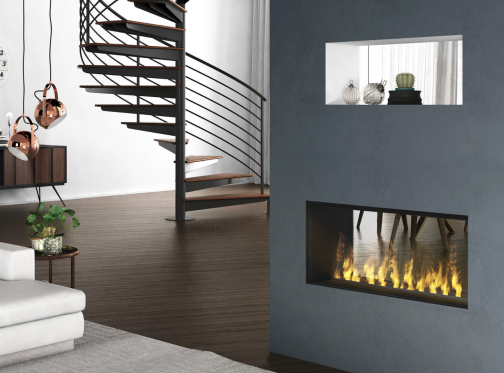 To see for yourself just how spectacular the effects of the Opty-Myst flames and smoke are, check out our full range of Opti-Myst products online or see the magic in person at a dealer near you.