5 Ways to Extend Your Outdoor Living
on | 5 min read
Don't let the changing seasons stop you from enjoying your patio into fall and winter. There are plenty of ways you can extend your patio season this fall and winter. With a few changes and adding an outdoor heater, you will be able to enjoy your patio long after your neighbours.
Invest in an Outdoor Heater 
The best way to enjoy your patio well into fall is to add an outdoor heater. There are a variety of different options on the market. 

Electric heaters are cost-effective and energy-efficient that allow you to enjoy your outdoor space without worrying about extra costs. Electric heaters can also be used outdoors depending on the weather features. They also offer various styles, including wall-mounted infrared heaters, which are perfect for making your patio family-friendly.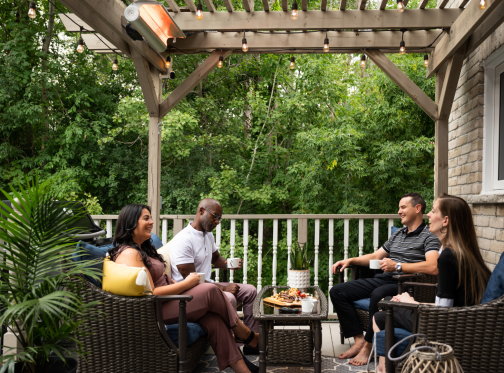 Add a Covered Porch or Gazebo 
When it comes to the changing of seasons, we know the weather can be unpredictable. So having a covered porch can help you to enjoy your outdoor space, even when it rains. They also offer depth to your outdoor space and ample room for a shady place to cool down during the summer months.  Adding an outdoor heater, like Kaycie's done here to her covered porch will extend the use even further.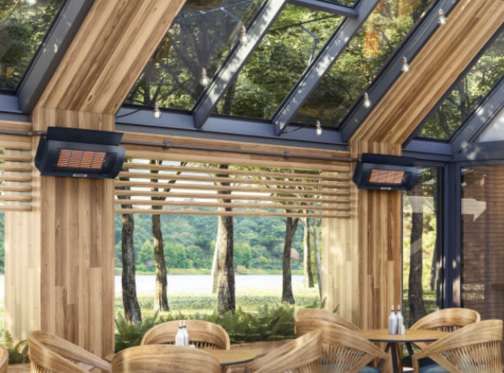 Blankets and Cozy Pillows 
Adding an outdoor heater warms a space, along with blankets and pillows helps make it cozy, especially on those colder nights. Blankets help add warmth and comfort to any outdoor space, while a nice set of comfortable pillows allows you to relax and enjoy your space.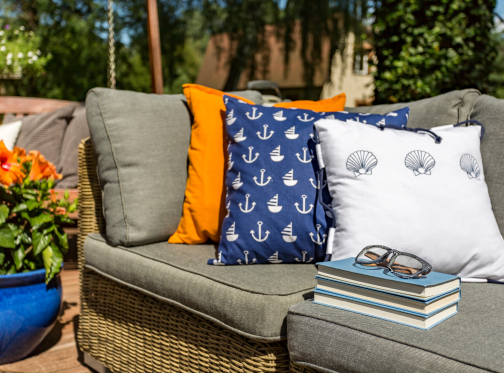 Add a Hot Tub 
One way to enjoy your outdoor space throughout the winter is to add a hot tub. There are several health benefits, in addition to mere relaxation. They allow you to go outside on the coldest of nights without feeling cold. And, you can enjoy it with friends and family. Always make sure to cover your hot tub when you're not using it to ensure it lasts for years to come.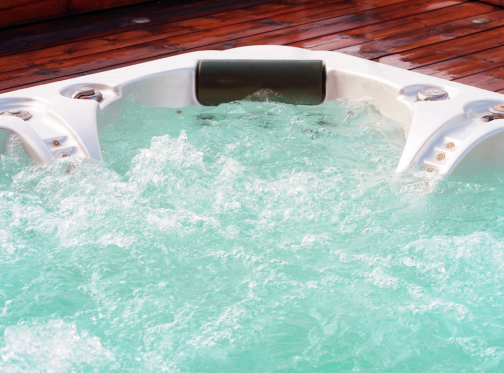 Outdoor Lighting
As seasons begin to change, the sun goes down earlier. Without good lighting, it can stop you from enjoying your space. Add plenty of lighting to ensure you can use your outdoor space as the day turns into the night earlier. There are plenty of lighting options out there, one of them being solar-powered lights so that you can use them without worrying about extra costs. 

Having an outdoor heater is a great way to enjoy your patio well into the fall and winter. Extend your outdoor patio season with one of Dimplex's electric outdoor heaters. Dimplex offers a variety of outdoor heater options and styles that will fit any outdoor space and budget. Order online or find a dealer near you to purchase your outdoor heater today.