Three Common Myths About Electric Fireplaces Dispelled
4 min read
If you haven't considered an electric fireplace as an option to keep your rooms warm and cozy then you might be operating under some false assumptions about them. Get ready to dispel a few common myths and see why so many people are going electric - residentially and commercially.
Myth #1: Electric Fireplaces Are Too Expensive to Operate
Pennies a day! That is all it costs to operate an electric fireplace in your home.
Based on average electricity rates, the total cost to operate the flame and heater of a 1500-watt electric fireplace is approximately 8¢ per hour (when the heater cycles at 50%). And because electricity is 100% efficient, all of the inputted energy (and associated costs) is converted to heat and ambiance.
They also have less impact on the environment and your health.
Electric fireplaces produce zero emissions - that means no greenhouse gases, no fine particulates and no carbon monoxide. You can maintain peace of mind knowing your family is safe and healthy, as these are the only fireplaces that can be fuelled by a renewable resource, such as the sun. 
Whether you are looking to warm your living room or restaurant lounge, an electric fireplace is a perfect way to keep the temperature comfortable while saving money and lowering environmental impact. They really are the next generation in fireplaces.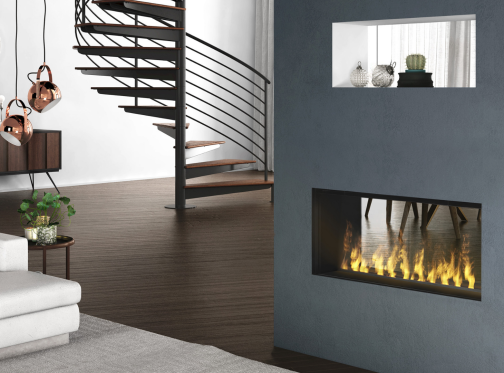 Myth #2: Electric Fireplace Flames Don't Look Realistic
Electric fireplaces have come a long way since their conception. Years of innovation and research pioneered by Dimplex have resulted in beautiful fireplaces that are incredibly realistic.
Fireplaces using patent technologies like Opti-Myst, Opti-V, and Revillusion offer flame experiences that would be mistaken for that of a traditional wood-burning fireplace, and they come with all the benefits and features that are only available with electric.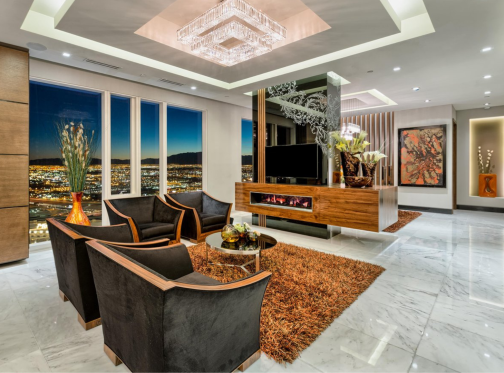 Myth #3: Electric Fireplaces Don't Put Out Enough Heat
Electric fireplaces were designed with comfort and convenience in mind and heat production is a big part of that.
All Dimplex electric fireplaces produce a warm, gentle and even heat throughout your space, achieved by using fan-forced heaters. The amount of space that can be comfortably heated will depend on the output of your electric fireplace. However, an average fireplace with 1500 watts can heat approximately 150 sq.ft. or a 10'x15' room. Curious on which fireplace is right for your space? This article will help you learn How to Find the Right Electric Fireplace For Your Space.
The best part: electric fireplaces are 100% efficient. This means all of the energy used to run the heater is being converted to warmth. There is zero heat escaping out of a vent or chimney, ensuring even more comfort.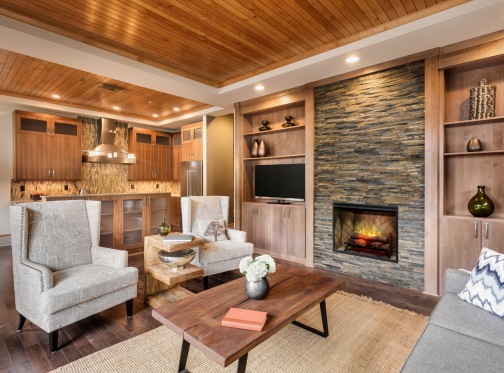 Go Electric and Feel the Benefits
It's easy to see why so many people choose electric fireplaces - you can save on your energy bill, flames look realistic and on par with a wood-burning fireplace (bringing a touch of luxury to your home), and heat is evenly distributed throughout a space.