Why are states like California choosing electric heating over gas as their main heat source?
on | 5 min read
As California becomes more and more energy conscious and environmental emergencies increase, its residents are beginning to make more eco-friendly living choices.
The Public Utilities Commission of California has been working on a goal to have zero net energy buildings. As of 2020, all new residential buildings are built with zero net energy (ZNE). A ZNE building is "an energy-efficient building where, on a source energy basis, the actual annual consumed energy is less than or equal to the on-site renewable generated energy." Other states, such as Arizona and Florida, are using ZNE as a guideline and committing to reducing carbon output. Electric fireplaces and similar heating solutions are now at the forefront for new home builders.
California has far-reaching climate change policies, including a cap on the level of greenhouse gases companies can emit. It is also home to five million homes heated by gas, with most of those houses requiring expensive retrofits if they are to switch to an energy-efficient electric heating system.
Heating accounts for around 40% of household energy use in the U.S., and it's no different in California. Most Californians still use gas, but that may not be true for long. A wave of new electric fireplaces is sweeping over California and America. With the increase in natural disasters and the shortage of wood, more and more homeowners are switching to electric fireplaces as their source of warmth. Let's take a look at why this is happening.
Why is California switching to Electric Fireplaces?
As California becomes more and more energy conscious and environmental emergencies increase, its residents are beginning to make more eco-friendly living choices. California is the 3rd largest state in the U.S., the state alone accounts for 7 % of all greenhouse gas emissions. The gas used in homes daily is responsible for about 35% of the state's greenhouse pollution.
There are several reasons California is switching to electric fireplaces, and every year it only seems to be a trend growing in popularity. These reasons vary from saving money on utility bills to cutting down on harmful emissions for health reasons. It is not just California but many other states are also switching to electric fireplaces because they are more environmentally friendly.
A fireplace is a very traditional and comforting addition to any home. However, many people are looking for ways to save money and energy. If this applies to you, there are numerous options available that will suit your needs. For example, California has incentives for using electric fireplaces to support their NetZero Energy policy.
Electric fireplaces are perfect for those who want the warmth of a traditional fireplace without the mess of wood or gas logs while adhering to California's goal to reduce carbon emissions.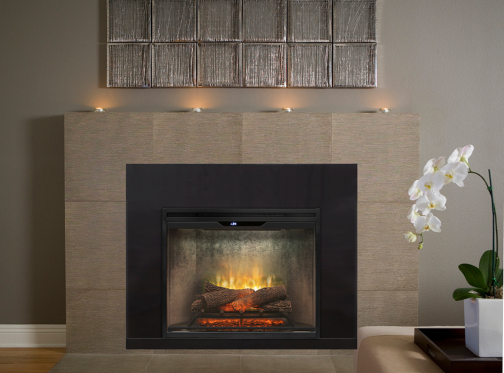 California wants to meet new air-quality regulations by shifting from fossil fuels to low-carbon energy sources
California residents will soon see a transformation of home heating, where more people are expected to use electric fireplaces compared to older units that run on logs or gas. This is one of the most progressive and forward-thinking states in the U.S. They are already taking on climate change with their clean energy policies, and now they want to take it a step further.
The state of California wants to cut gasoline and heating costs for families by using electric fireplaces. These fireplaces come in several shapes and sizes - wall-mounted, mantels or built-in fireplaces so that people can find what suits them best.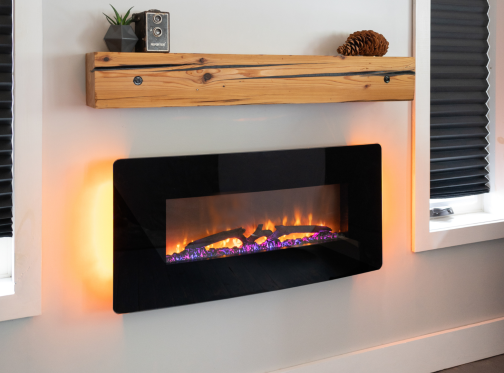 Linear electric fireplaces are an option if you prefer the look of a traditional fireplace with wood logs but don't want the hassle of having to maintain it all year round. Create a one-of-a-kind focal point in any room with the benefits of a linear electric fireplace. They warm your room with integrated fans and heaters and come in many different styles to fit your interior design.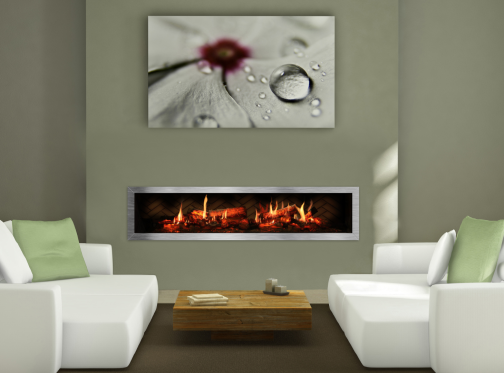 Electric heat can be cheaper than other heating options
California and other states like New York and Illinois are examining switching from conventional gas and oil heating to electric heat as a means of keeping their energy bills down. Modern wind and solar energy production methods can mean expensive power for these states, especially at certain hours. Traditional options such as natural gas and propane heating require pipelines to transport the fuel, which can also be costly.
For more information on Dimplex and the chance to view our products in person, follow the "Discover Dimplex Tour." Serving as a luxury mobile showroom and meeting place, the one-of-a-kind showroom on wheels could be visiting a city near you! View all the cities the showroom will visit over the next 10 months on the map. Fans can also track the road tour's progress by following #DiscoverDimplex on social media.