Do Electric Fireplaces Use a lot of Electricity?
5 min read
What comes to mind when you hear the word: Fireplace?
Often its warmth, crackling, the smell of wood-burning, orange flames flickering, dim lighting, comfy clothing, and comfort food. Yet, with the advance of technology, fireplaces are no longer just wood-burning heat sources for a home. Instead, they have advanced to a focal point, conversation piece, and aesthetic more than a heat source. And, with electric fireplaces, you can enjoy all the comforts and beauty of fire, even sound, without the heat.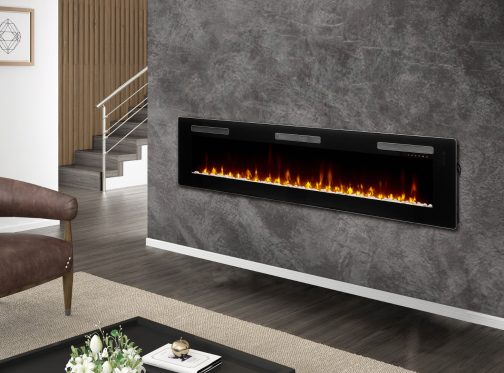 Today, there are several reasons to install a fireplace in your home; many wonder what's involved in the ongoing upkeep and investment. 
There are several options for electric fireplaces: Linear, Built-in fireboxes, Inserts, Wall-mounted, Mantels and even built-in TV stands. The initial investment in purchasing your electric fireplace is really dependant on the use and your budget. Electric fireplaces can range anywhere from $299 to $2500 or more. 
When it comes to the ongoing cost of electric fireplaces, there is a common misconception that they are expensive to operate; this isn't true. Electric fireplaces are typically the least expensive and least complex fireplace option in installation, fuel, and maintenance costs. Most need an electrical outlet to plug into.
Using your fireplace without the heat option engaged is no more expensive than turning on a light. And most of Dimplex's electric fireplaces are backlit using LED technology, bringing even more significant cost savings to the homeowner.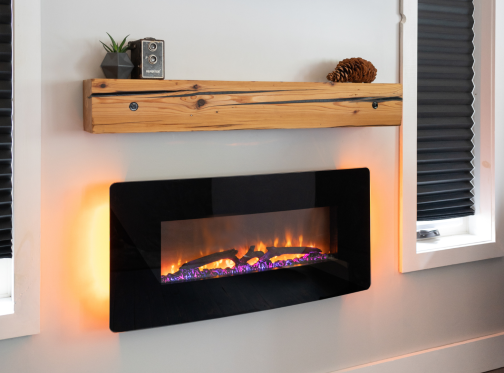 When the heat feature is activated, a Dimplex electric fireplace uses approximately 1500 Watts. What does this mean to you as a homeowner? 
The average total cost to operate the flame and heater is approximately 8¢ per hour (when the heater cycles at 50%). These amounts can fluctuate depending on the electricity rates in your specific area. Compared to a gas fireplace, which can only be used with the heat-activated, gas often runs at 17¢ per hour. 
This difference in costs is due to electric heat being 100% efficient. All the energy supplied to the unit is converted into heat, staying in the room to keep you warm.
Gas fireplaces, on the other hand, often advertise 70-80% efficiency. This means that 20-30% of the energy supplied to the unit is vented outside. This means your 8¢ per hour from your electric fireplace is staying 100% inside your home. While a gas fireplace is only keeping 13¢ of the 17¢, you are spending in your home.  
Unlike wood-burning or gas fireplaces, electric fireplaces can also be run without heat, allowing you to enjoy the ambiance of the fireplace all year round. When you are not using heat, the flames of an electric fireplace use slightly under 300 Watts of power. With an average electricity rate, the unit operates for a remarkable 3¢ per hour, providing all the ambiance and romance of a fireplace, without the heat, whenever you want.
So, where will you add your next electric fireplace to your home?