Toronto Stylist Goes for Electric Fireplace
3 min read
When designing my living room I wanted a casual, livable space. My husband and I wanted to start a family in this home so we chose elements that would wear well with children and entertaining.
From the very beginning of our design journey, we wanted to go bold with our fireplace. We knew it would be the main feature when you walk in the front door of our home and we really wanted to showcase that wow factor to visitors.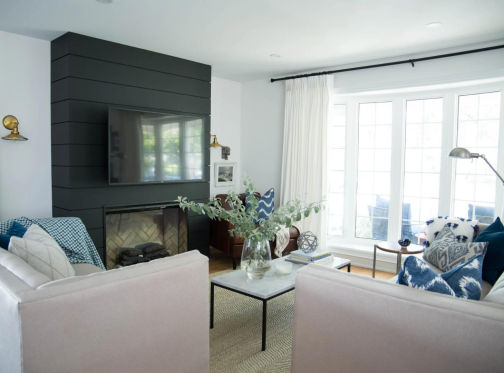 Stylist Jaclyn Harper chose a Dimplex Revillusion electric fireplace and black shiplap wall as the focal point in her new open concept living space.
I love the contrast of the black shiplap against neutral white walls as a design feature to draw the eyes to the focal point of our living space. To add even more depth and dimension to the room, we brought the shiplap all the way to the ceiling. 
After doing our research and learning about the types of fireplaces, we decided that an electric fireplace was the most cost effective route for us. My husband and I had a complete home renovation underway and we realized that if we went with gas, the ventilation and gas lines would cost us up to $10,000.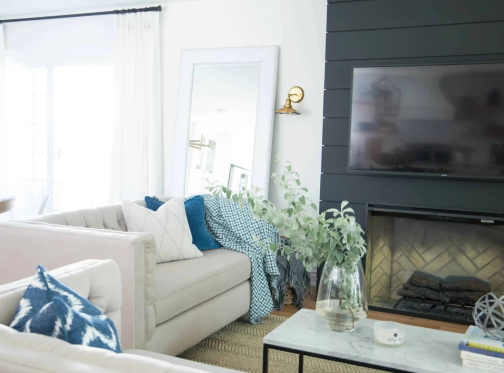 Stylist Jaclyn Harper showcasing her main floor with the fireplace as the main event
When I saw the Dimplex Revillusion, I knew it was the perfect solution for our dilemma. It provided the ambiance and heat we were looking for, plus, it's super cost effective. When it's turned on without heat it uses the same amount of electricity as a single light bulb. Impressive right? We love that.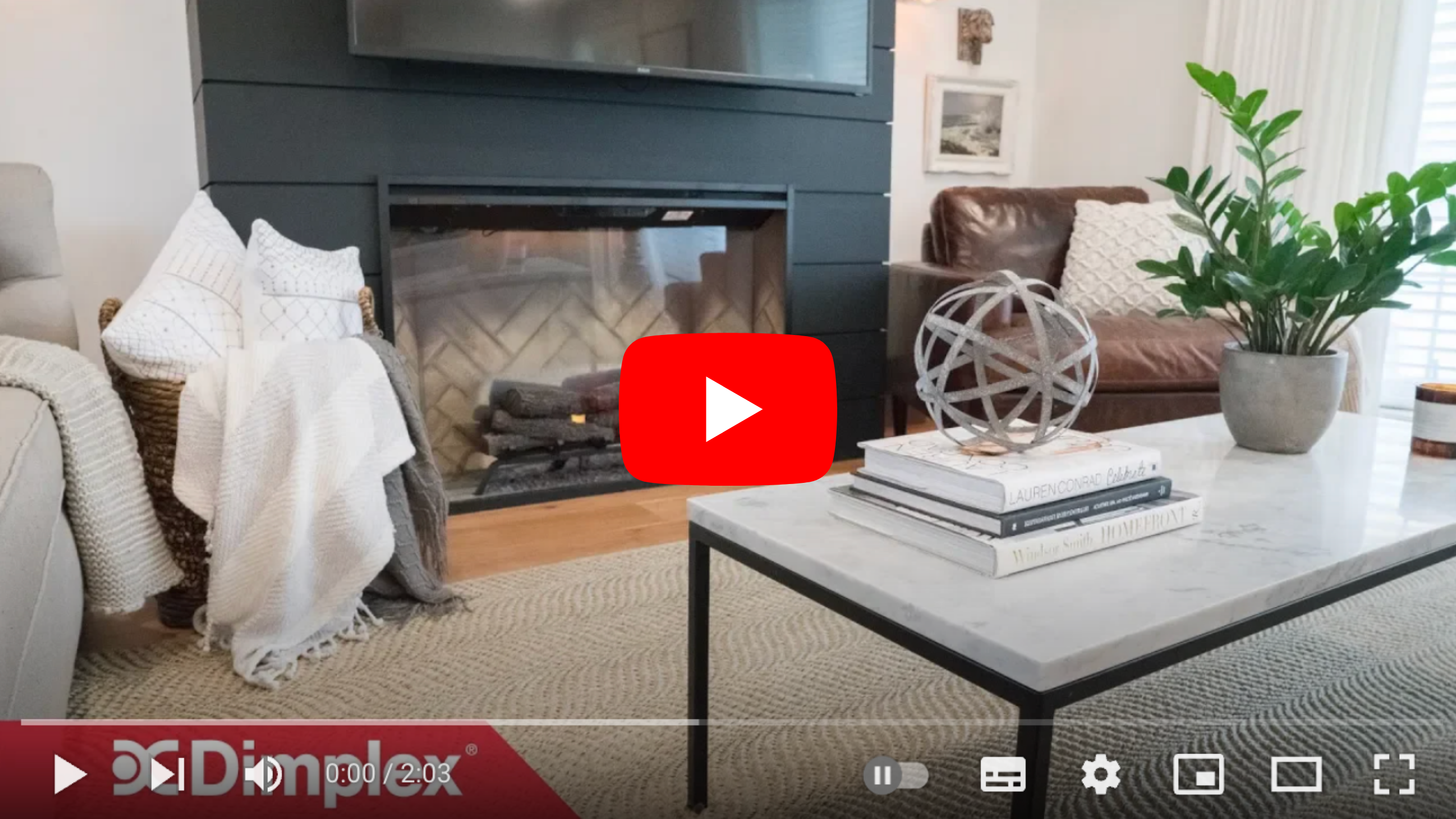 My favorite feature about our electric fireplace is just how real it looks. It adds dimension to the space, whether it's on or off. If you have kids it's a great option as well because it doesn't get too hot. We love this unit and use it daily, even in the summer, as we can simply choose the no-heat option but still get the amazing ambiance of a fire.
If you're undergoing a home renovation and are considering a new electric fireplace, I definitely recommend browsing the Dimplex website to learn more about their electric fireplace products or visiting a dealer to view products in real life.