How To Take Care of Your Electric Heater
3 min read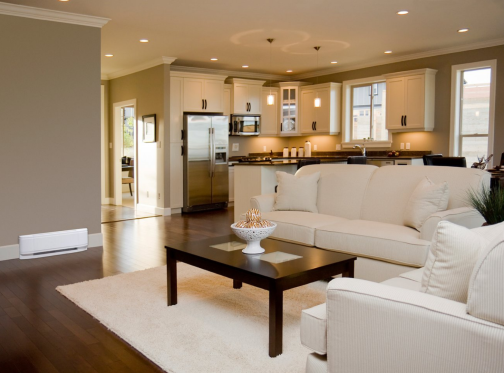 Dust be gone! Electric heaters have become the go-to way for bringing comfort to a home. Like any major appliance, it's important to keep an electric heater maintained to extend its life and get the most out of it. In this article we will explore how you can maintain your heater by removing accumulated dust.
Maintaining Your Electric Heater is Simple
It's easy to see why so many people love electric heaters - not only are they an effective way to heat your space, but they're energy-efficient, too. 
Plus, they require limited maintenance which makes them a user-friendly option for any household. Since electric heaters have virtually no moving parts to break down or wear out, electric heating is extremely reliable and will normally provide a long service life compared to other systems. 
And because they are so safe, there is no annual inspection required. On the other hand, other heating systems such as gas boiler-based systems and furnaces should be serviced and safety tested regularly. 
Why You Need To Clean Your Electric Heater
Like any household product, the better you take care of electric heaters and fireplaces, the longer they will perform. If units are operated with an accumulation of dust or dirt on the element, it can cause a build-up of heat and eventual damage.
One of the easiest ways to improve your electric heat appliance is by removing any dust and dirt that may have built up over time. 
How To Remove Dust and Dirt from Your Electric Heater
Here are five easy steps you can take to remove dust and clean your Dimplex product.
Note: Before getting started, review the owner's manual for directions specific to your unit. All Dimplex models are available on our website.
Before starting any cleaning or maintenance of your baseboard heater, ENSURE THE POWER HAS BEEN TURNED OFF at the circuit breaker panel.

If your heater has been used recently, make sure you allow the element and body of the unit to completely cool before touching it.

Remove the front cover to the heater, exposing the heating element.

Lightly vacuum the element, removing any dust or dirt build-up that may have occurred over time.

If you have more than one baseboard heater in your home, complete all the steps above before restoring power to the units.
It's also important to clean your electric heaters before the cool winter months arrive so you can ensure your family will enjoy maximum comfort and safety.