See why HGTV's Jo Alcorn Swaps Gas for an Electric Fireplace
3 min read
When it was time to refresh the look in my living room, I wanted to create a streamlined focal point that drew everything together. There was only one problem: my natural gas fireplace was limiting my design. Luckily for me, there was another option: an electric fireplace from Dimplex.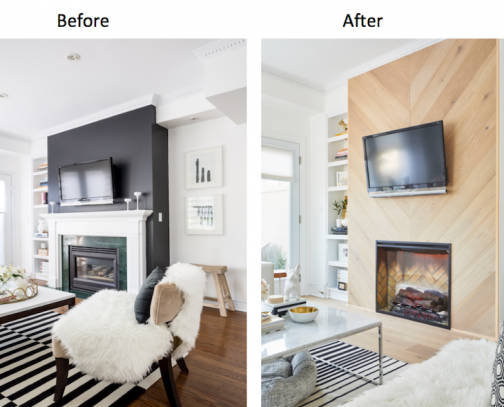 HGTV's Jo Alcorn swapped out an old gas fireplace for an electric fireplace during her living room remodel.
Some people gasp when I tell them I removed my gas fireplace in lieu of an electric, but I really can't get enough of the new Dimplex Revillusion electric fireplace.
I love the ambiance that a fire adds to a space; however, I couldn't use my gas fireplace during the warmer months. Even during winter, I could only use it for so long before it shut off the furnace, dropping the temperature in the rest of the house.
For me, electric is a great solution. It allows me torun the flame without the heat. I can run it all year round and there is no impact on the central furnace.
The other great part of the electric fireplace is that it slid right into the same space where my gas insert was, which made it easy to install and kept the cost down on labor.
For this space I used the Dimplex Revillusion flame technology. I have people ask all the time if it's a real flame – it's so lifelike.
 is beautiful, modern, inviting and super comfortable. It's the perfect place to relax and to entertain. I always love it when I've completed a design job for a client and see their happiness at getting exactly what they wanted. That's the happiness I feel right now!